Building A Better RV Company
Ember RV is new to the RV industry. Their goal is simple: building a better RV by first building a better RV company. Ember Recreational Vehicles are perfect for traveling on the roads less traveled and setting up camp off the beaten path. Ditch the campground and really experience the great outdoors in an Ember Travel Trailer!
Ember RV has created product lines that are intentional and serve the RV community with a refreshing design and purpose of taking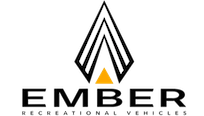 adventures off-road, off-grid. Kroubetz Lakeside Campers & Motors is excited to change the game for RV owners through bringing the Overland Series, Overland Micro Series, and the Touring Edition to our dealership for sale.
Have questions? Contact us today and our sales staff will be happy to help you find the perfect RV for you and your family