KOA Campgrounds In Minnesota
Published on Jul 27, 2020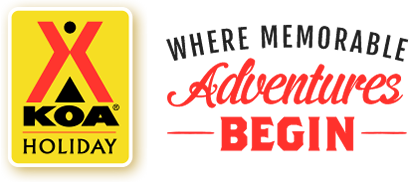 Kroubetz is proud to be a part of the Route 66 RV Network. As a member, we can offer our customers opportunities to be apart of various programs to help ensure that your travels are as successful as possible. One of these programs is the RV Club, which gives members discounts on a bunch of different services, one of which is a 10% discount at all KOA campgrounds. You must present proof of current membership at check in in order to receive the discount. For more information about the Route 66 RV Club, please click here.
Listed below are all of the KOA campgrounds in Minnesota.
Albert Lea/Austin
If you come and stay at this location you will be right by the famous Spam Museum, Mall of America, Diamond Jo Casino, Winnebago Industries and Cabela's. The campgrounds include a pool, playground tie-dye, crafts and other activities. There are huge spaces for tents, camping cabins and deluxe cabins. For more information, check here.
Benmidji
Surrounded by acres of pristine forests, 60 shimmering lakes and beautiful wildlife, Benmidji KOA is an getaway oasis. There are water sports, walleye and perch for anglers, soaring bald eagles, hiking trails, bike rentals, a game room, mini golf, swimming and so much more. For more information, check here.
Cloquet/Duluth
Outdoors-lovers can not go wrong with this campground that is surrounded by Lake Superior. The North Shore provides a haven for kayaking, sailing and fishing. On land you can enjoy golfing, biking, rock climbing, hiking and off-roading. By the end of the day you can enjoy the heated outdoor pool or the hot tub for a relaxing evening. For more information, check here.
Jackson
The Jackson KOA Campgrounds are halfway between Chicago and Mount Rushmore. Enjoy a pool, a corral for your horse, volleyball, horseshoe pits, a playground, hayrides, ice cream socials and mini golf. Right next door to the campgrounds is an apple orchard if you feel like picking your own fruit. There is great fishing, water sports, car races, golf courses and restaurants nearby, as well. For more information, check here.
Minneapolis Northwest
This KOA campground is surrounded with 20 acres of maples, oaks and lush lawns, making it a relaxing, suburban getaway. The location is only a few miles away from downtown Minneapolis, Mall of America and pro sports. Having some troubles with your camper? No problem! There are on site Rv repairs, if needed. Fun activities start with mini golf, horseshoes, basketball, a playground, game room and swimming pool. For more information, check here.
Minneapolis Southwest
Enjoy the indoor swimming pool, playgrounds, mini golf, banana bikes, scuba diving and more! There are horse races, college and pro sports, theaters, amusement parks, museums, zoos, boating, fishing, golf and much, much more. Groups and reunions are welcome, as well. For more information, check here.
Rochester/Marion
Just a short drive away from Mount Rushmore, Wisconsin Dells and the Mall of America, this campground is in a prime spot. Your four legged are not only welcome at the Rochester grounds, but there is a nice dog park for them to make friends and play around. There is a pool, bike rentals, badminton, frisbee, golf and playgrounds for the kids. For more information, check here.