ROUTE 66 RV NETWORK PROGRAMS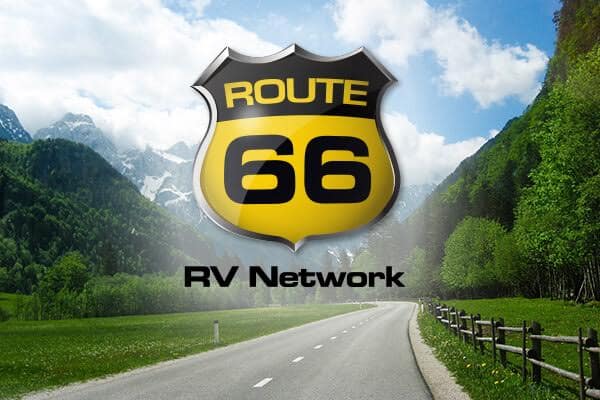 ---
Route 66 RV Network offers many great programs to help make your RV trips safe and fun while saving money. Below are some of the top programs offered to help make your trips the most successful that they can be.
Tech 24
Route 66 Tech24 offers over the phone roadside assistance for a do-it-yourself repair. Many times, these types of issues do not require an expert to come out and fix the issue, but rather a bit of guidance to help you make a timely and effective repair. This service is offered 24 hours a day, 7 days a week. When you call in about an issue, Route 66 immediately puts you in touch with a Certified RV Technician who will share with you their expertise to help solve the problem. A great benefit of Route 66 Tech24 is that this service is never closed on nights, weekends or holidays, so you can reach them anytime, anywhere. The Tech24 Certified Technicians aren't asked to manage multiple things while also helping you with your roadside assistance, meaning you get 100% of their attention when you need them. There is no time limit on the length of the five service calls you can make per year. If you need more advanced help Route 66 Tech24 provides a Master Certified RV Specialist who can talk you through the more advanced problem and how to fix it. Route 66 Tech 24's goal is to help you solve the issue and get you back on the road as quickly as possible.
View Details
Roadside/Tech 24
This is a roadside assistance and technical support program that allows you to call for assistance with do-it-yourself fixes as well as emergency roadside assistance for more serious problems. The emergency roadside assistance is available 24 hours a day/365 days a year. You will not pay out of pocket when using the service up to the maximum benefit amount as indicated in your coverage document. This service provides towing, jump starts, tire changes (with your inflated spare tire), vehicle fluid delivery (cost of fluids extra) and lockout assistance (cost of key cutting extra). This program also offers a mobile mechanic dispatch service in the event of an RV mechanical breakdown more than 50 miles from the nearest repair facility. In the event of an RV mechanical breakdown, the program is setup to reimburse you up to $1,000 for lodging and meals for up to five days when you are more than 100 miles from home and the vehicle is being kept for repairs at a licensed repair facility. (Daily limits apply). Also, upon request, the program allows you to receive information, maps, trip itineraries, discounted hotel reservations and discounted car rental services.
View Details
Classic Coverage
This program protects you from unexpected repairs due to a covered breakdown. You are provided with comprehensive coverage and benefit options, professional claims administration as well as protection throughout the US and Canada at all network and non-network dealerships. Classic Coverage Plus allows you to subtract $66 from your deductible if you have your service performed through one of the 140+ service centers across the US and Canada. Your service contract should be honored at most RV service centers if you happen to not be near a Route 66 location.
View Details
RV Club
With this membership, you get many great benefits. Every night you stay at a Kampgrounds of America (KOA) campground you get a 10% discount. You also receive a 10% discount on parts and accessories at any Route 66 RV network parts store. With 150 locations, each of these stores includes a fully stocked parts store, as well as multiple service bays and certified RV technicians. You can also enjoy savings on VPI pet insurance coverage worldwide. VPI Pet insurance is the number one veterinarian-recommended pet health insurance provider. When you join the Route 66 RV Club you can enjoy a 5% discount. You can also enjoy savings at 2,000 different golf courses across north america, car rentals, specialty RV insurance and special RV wash services.
View Details