Designed & Manufactured To Withstand The Roughest Conditions
CORE ICE has the mindset that a product with wheels should be manufactured and designed to be similar to a vehicle, not a house. These fish houses can handle anything from deep potholes to chemicals on the road. They are also built to be able to withstand even the most extreme temperatures from subzero to the peak heat of the summer. CORE ICE Fish Houses are built with durable and easy-to-maintain materials that are produced expertly and carefully. The composite panels of each fish house are manufactured by INTELLI-Core and are built to last during the long haul.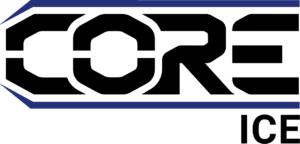 Kroubetz Lakeside Campers & Motors located in Lake Crystal, Minnesota is proud to carry CORE ICE Fish Houses within our inventory and believe we can find the unit that perfectly meets your needs. For more information on our CORE ICE Fish House inventory and any other general inquiries, please do not hesitate to contact us today.