Obsessed With Providing The Best RV Ownership Experience
Alliance RV is putting the customer at the forefront of what they do. Forming alliances with the customer and producing RVs with features and amenities that any pro or amateur RVer looks for is important. Independently owned, Alliance RV is different from other RV manufacturers as they actively listen to their customers in order to build luxury fifth wheels based on their wants and needs.
Kroubetz Lakeside Campers & Motors is proud to carry three brands from Alliance: Paradigm, Valor, and Avenue. Each luxury fifth wheel brand serves a different purpose catering to the preferences of the consumer and what he or she is looking for in their new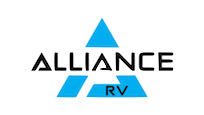 recreational vehicle. Paradigm sets the benchmark for luxury fifth wheels, Valor boasts itself as the multifunctional premium hauler and Avenue provides for the perfect union of luxury and towability.
Purchase the perfect Alliance RV for you at Kroubetz Lakeside Campers & Motors of Lake Crystal, Minnesota. Need help? Contact us today and our sales staff will be happy to assist you where needed!